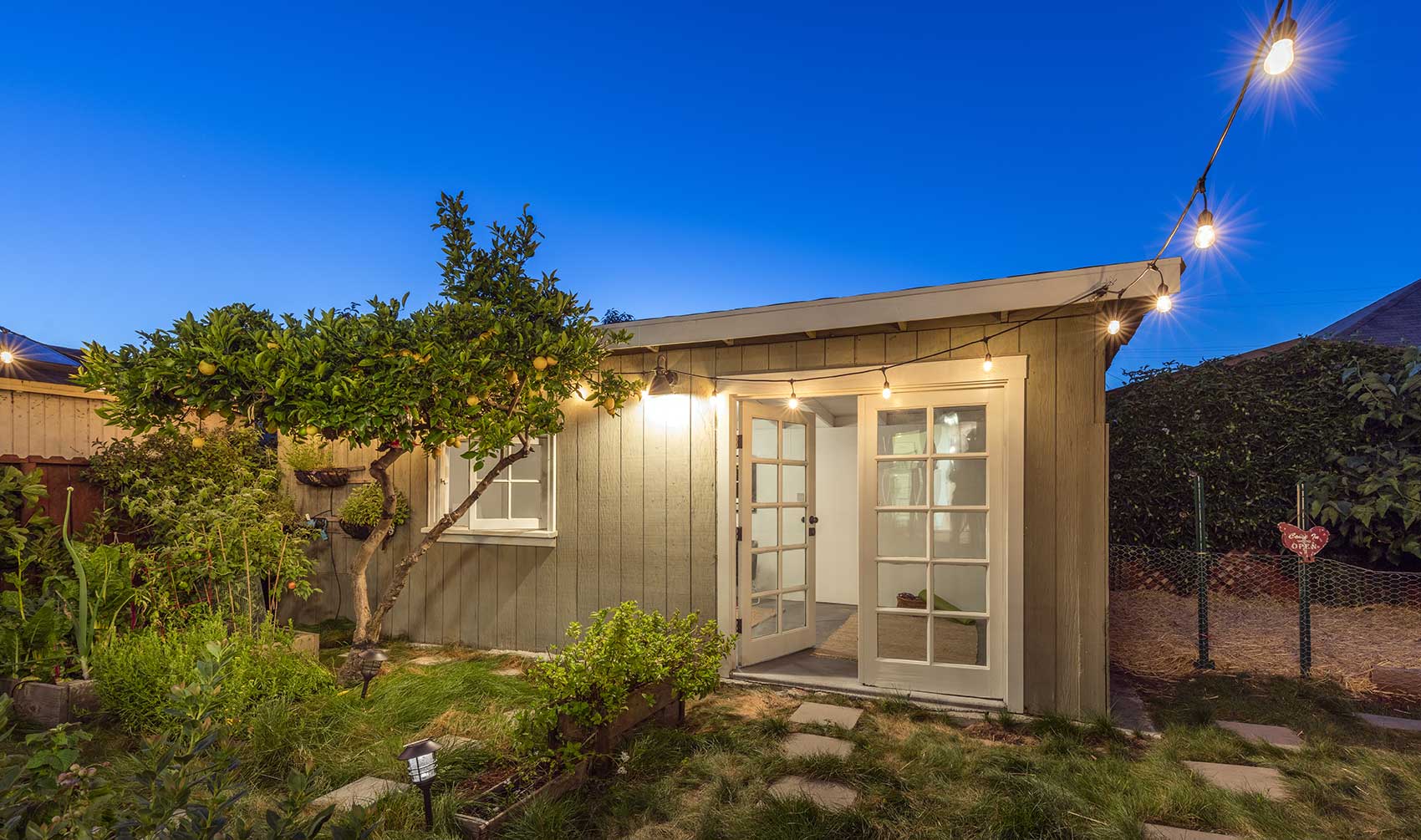 Tiny Homes/ADUs
Anyone familiar with the Austin-area real estate market knows that finding affordable housing is a significant challenge. And with the tremendous growth occurring here, that challenge is only going to grow.
Consequently, as real estate developers and land planners, we at Keepers Land Planning are always seeking viable solutions. One such solution can be found in ADUs.
ADUs (or Accessory Dwelling Units) are basically secondary dwellings constructed on the same lot as the main housing structure. Think more in terms of the guesthouse, "Granny Flat," or garage apartment than man-cave or Sheryl's She Shed.
ADUs are a real estate development trend that is growing in popularity across the country, and particularly in Austin. Realtors and architects understand that the strong demand to live near the vibrant downtown area, combined with the lack of affordable housing and new construction in Central Austin, has ramped up the need for creative solutions.
Enter the ADU movement.
Though the concept of ADUs has been around for more than 30 years, it is just now beginning to gain significant traction, and Keepers Land Planning is leading the charge.
A November 2015 change in the city's code that eased restrictions on the size and scope of these units, has resulted in ADUs popping up all over town. In fact, the increase in the requests for ADU permit applications has seen a noticeable surge since the relaxation of the code restrictions.
So exactly what is an ADU?
Typically, an ADU is a self-contained structure on the same property as a single-family home. Now just because you have space on your lot to build a junior high-rise does not mean you can (ADUs cannot be taller than two stories). So, before you go to building a tiny house on your lot, you need to know the restrictions.
To begin with, you need to have space. In Austin, regulations state that your lot must be at least 5,750 square feet to build an ADU, and not only can the unit be no larger than 1,100 square feet or 15 percent of the lot size, but it must also be at least 10 feet from the main house on the same lot. Plus, the building cover for the site cannot exceed 45 percent of the lot. And, oh, yeah, you must provide one parking space for your ADU in addition to the existing parking you already have on your property, unless you live within a quarter-mile of a transit stop.
Not only does the new land development code in Austin allow for more development of ADUs, but the industry growth, as well as the market demand, will encourage more code changes, and Keepers Land Planning is staying right on top of those developments.
In addition to housing grandma or setting up a home office, ADUs can be profitable. At Keepers Land Planning, we show homeowners how they can capitalize on their units by utilizing them as Airbnb properties. And the regulations say that's cool, as long as you keep the rental term to only 30 days of the year. However, long-term rentals are allowed.
Click here to view the full City Ordinance.
The benefits of ADUs are obvious. They make more efficient use of residential areas, they contribute to the affordable housing pool, and they offer additional income opportunities for property owners.
With more young professionals seeking to find housing accommodations close to the vibrant business and entertainment offered in Central Austin, the appeal of ADUs is obvious. The renter finds a property that suits their needs in an attractive location at an affordable cost, and the homeowner scores some additional income. In some cases, these ADUs are available for purchase, which adds to their appeal. We can show you how to take advantage of these opportunities.
Think about it. US Census projections indicate that by the year 2030, the number of Americans 65 and older will grow to 72 million, which is roughly 19 percent of the population. Understandably, there could be a need for millions of new housing units suited to one or two persons. Not only would these units need to be moderately priced and accessible, but they would appeal to the preference of older persons to stay in their homes and communities as they age. The appeal of ADUs as a viable solution for multigenerational housing would be strong. Seriously, if you have young children, what's better than Nana in a cabana?
Clearly, the trend toward ADUs features numerous potential benefits. This concept of micro-development has the potential to provide additional housing that increases population density without altering neighborhood characteristics. It offers homeowners the opportunity to generate additional income. It meets a growing demand for 1-person and 2-person housing, and it fosters multigenerational living — all with a low environmental footprint.
Of course, even though ADUs seem like a smart and sensible answer to many civic and societal questions, there can be drawbacks.
One of the biggest considerations is financial. Unlike traditional land development, the cost of financing ADU land directly on the individual homeowner instead of professional developers. That means the homeowner must assume the risks and rewards of the project. Also, there are other parties who will want to weigh in on the projects. While the homeowners are pondering the construction costs, environmental advocates will be concerned with the impact on the environment, planners will wrestle with the household size, and you can bet that active homeowners associations will want to have their say as well.
I and my team have many years of experience in this area and know the best ways to work the code requirements to help you achieve your goals.
Of course, other developers are not sitting on the sidelines when it comes to the ADU trend. Because the local regulations allow for property owners to subdivide their lot and sell an ADU separately from the main house, developers are pouncing on this opportunity. Sadly, not all developers are as skilled and as reputable as we are. Regardless, the result of this growing opportunity is increased competition in the marketplace and that is driving up prices.
It can be tricky navigating these largely uncharted development waters, and that is where a land planner can advise you. With Keepers Land Planning, you have the advantage of my many years of experience and success to advise you and offer creative solutions to help you achieve the best result in an easy turnkey process. Additionally, with Keepers Land Planning, you have a company that builds custom homes, instead of standard, mass production, cookie-cutter manufactured houses.
"We were looking for a way to create passive income and financial protection in uncertain times, but we were told that our property couldn't support an ADU," said Lu Fowler of East Austin. "But Ricca knows the code and she has the right connections. She had the knowledge and the creativity to come up with a solution that allowed us to build not one but two ADUs on our property, and those two properties are booked year-round."
For those seeking affordable housing in a competitive market, where purchasing a 2,000 square foot house is beyond their financial capability yet scoring a dwelling half that size that is within their budget might be appealing, a call to Keepers Land Management can make all the difference.
Whether it is a home office, a backyard cottage, or maybe an elaborate workout facility, an ADU can offer numerous benefits to a homeowner, and possibly provide an attractive solution for affordable housing in one of the nation's fastest-growing markets.
To learn more, book a consultation with me at Keepers Land Management today and let us work together to build something spectacular.
In addition to appealing to young professionals, ADUs serve as an attractive alternative for housing an aging parent.   -Ricca Keepers